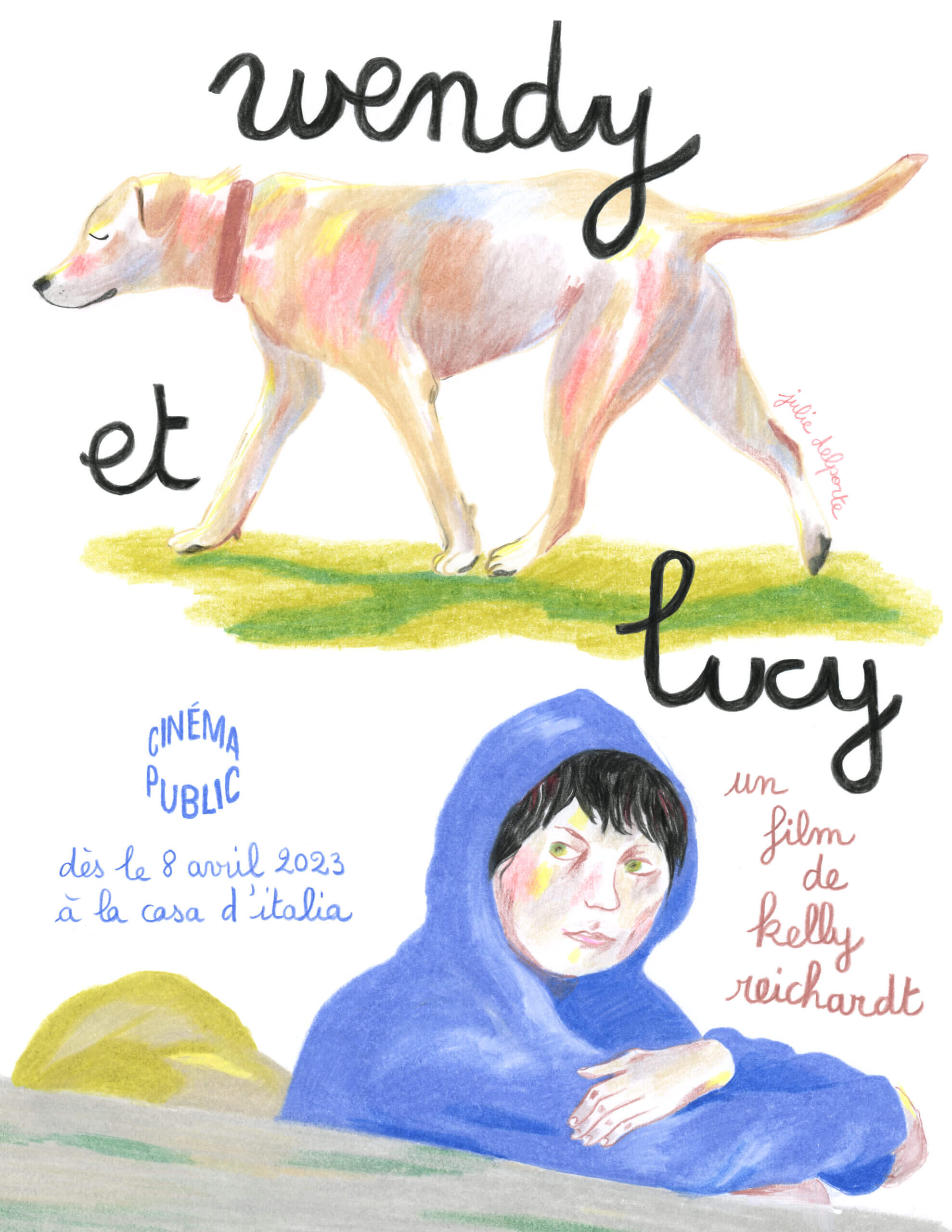 International cinema
---
Wendy and Lucy
As part of our collaboration with artist Julie Delporte, who put together a program of four films, all directed by women, and designed a poster for each one.
The April 8th screening will be followed by a discussion between Julie Delporte and comic book writer Mirion Malle. 
Wendy decides to go to Alaska with her dog Lucy to find a job. Arriving in Oregon and having no money, the young woman is forced to steal in a supermarket, to finally be arrested by the police. Meanwhile, Lucy disappears… A film full of humanity, the story of an animal love brought to overcome, of a loss and a search. Reichardt weaves a magnificent humanistic tale, a journey of learning through that of a woman and her dog, a quest for a new beginning.

FST - French subtitles
EST - English subtitles