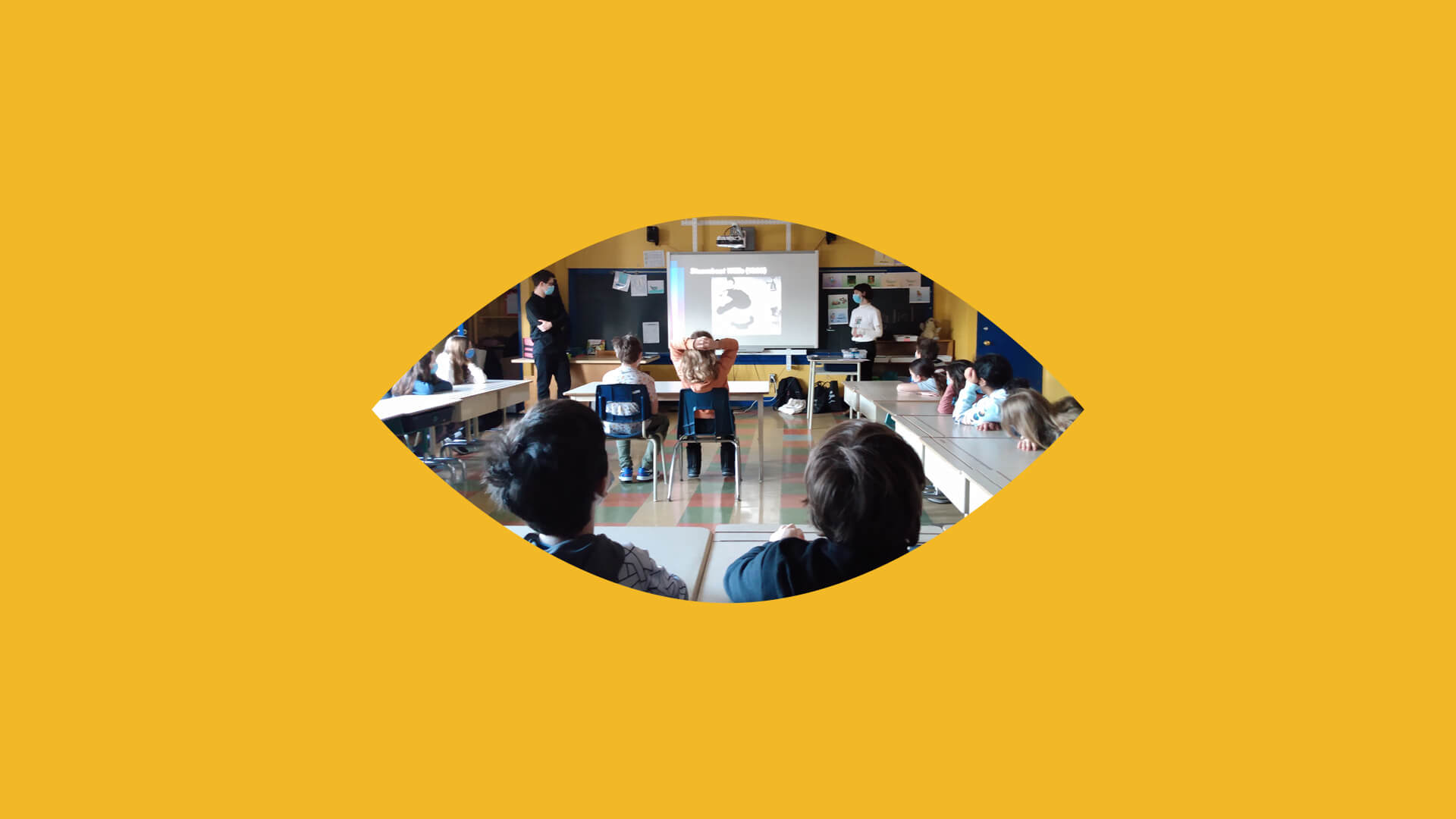 Cinéma Public is committed to democratizing access to culture, encouraging creativity and facilitating meetings and discussions among works, artists and audiences.
This page provides an overview of the cultural outreach projects Cinéma Public has launched in order to achieve these goals.
Our cultural outreach projects
Le Cinéma Public à l'école
This spring, Cinéma Public had the pleasure of working with two primary schools, École primaire Sainte-Cécile, in the heart of Villeray, and École primaire Lajoie, in Outremont, to encourage students to discover the different facets of cinema, including career options and the medium's different genres (animation, documentary, fiction).
The workshops offered students the opportunity to watch Quebec-made short films and take part in hands-on activities. These moments of discovery and learning were accompanied by discussions between the students and guest artists.
Cinéma Public's aim for the workshops was to inspire and nurture a passion for filmmaking as early as primary school, and to initiate and train the next generation of cinephiles and filmmakers.
Le Cinéma Public à l'école was made possible by the financial support of the Gouvernement du Québec.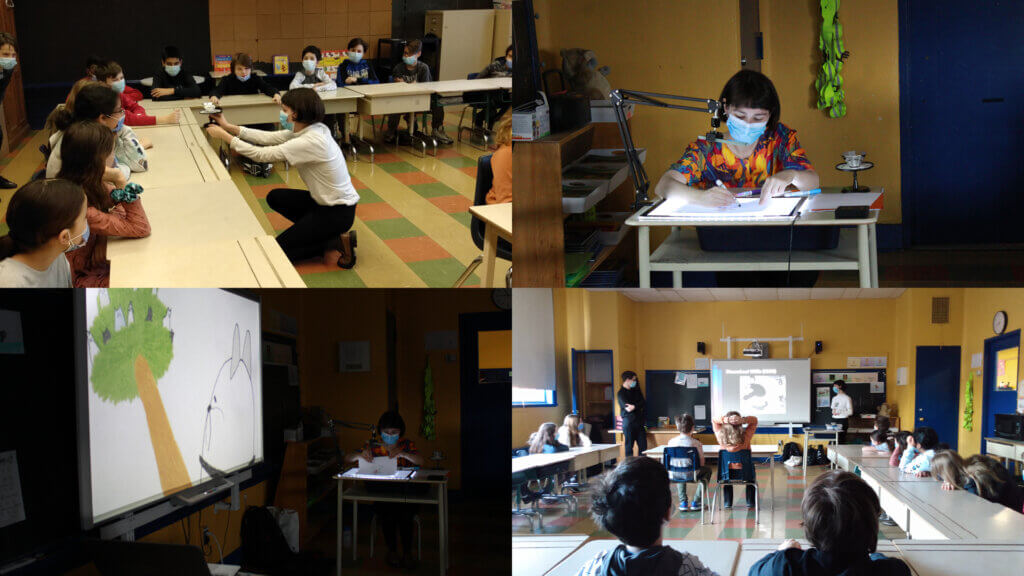 Le Club derrière la caméra
Since the fall of 2021, Cinéma Public and Spectrum Productions have been running a series of film workshops to make space for autistic femme youth.
Le Club derrière la caméra guides the group in the use of filmmaking tools. In this safe space, our aim is to offer participants the opportunity to create, have fun and make new friends.
This project is funded by the Entente sur le développement culturel de Montréal between the Ville de Montréal and the Gouvernement du Québec and by the Caisse Desjardins des Versants du mont Royal.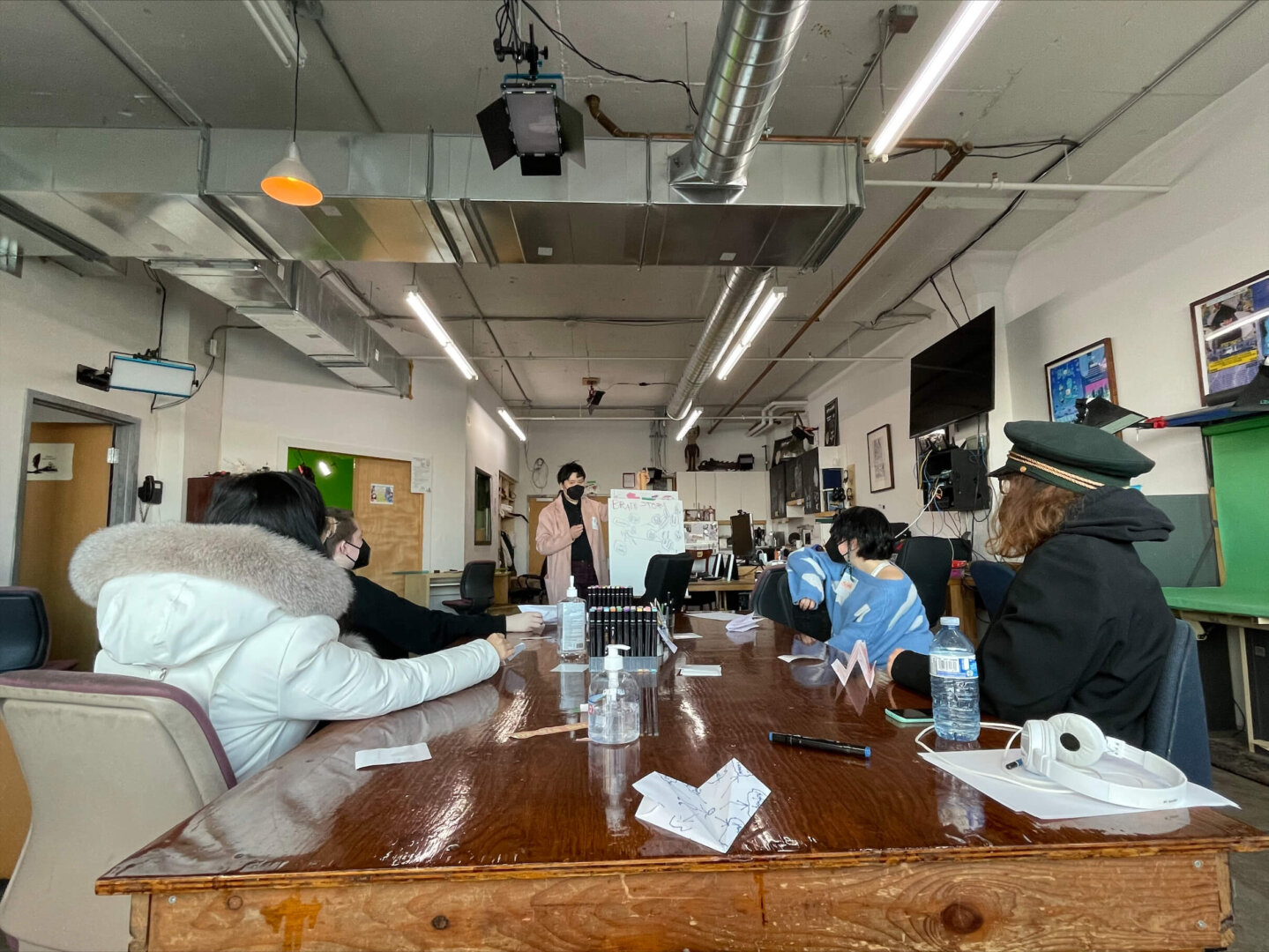 ---
---
Contact us if you would like to participate in our projects and/or if you have an idea you think we'd like!