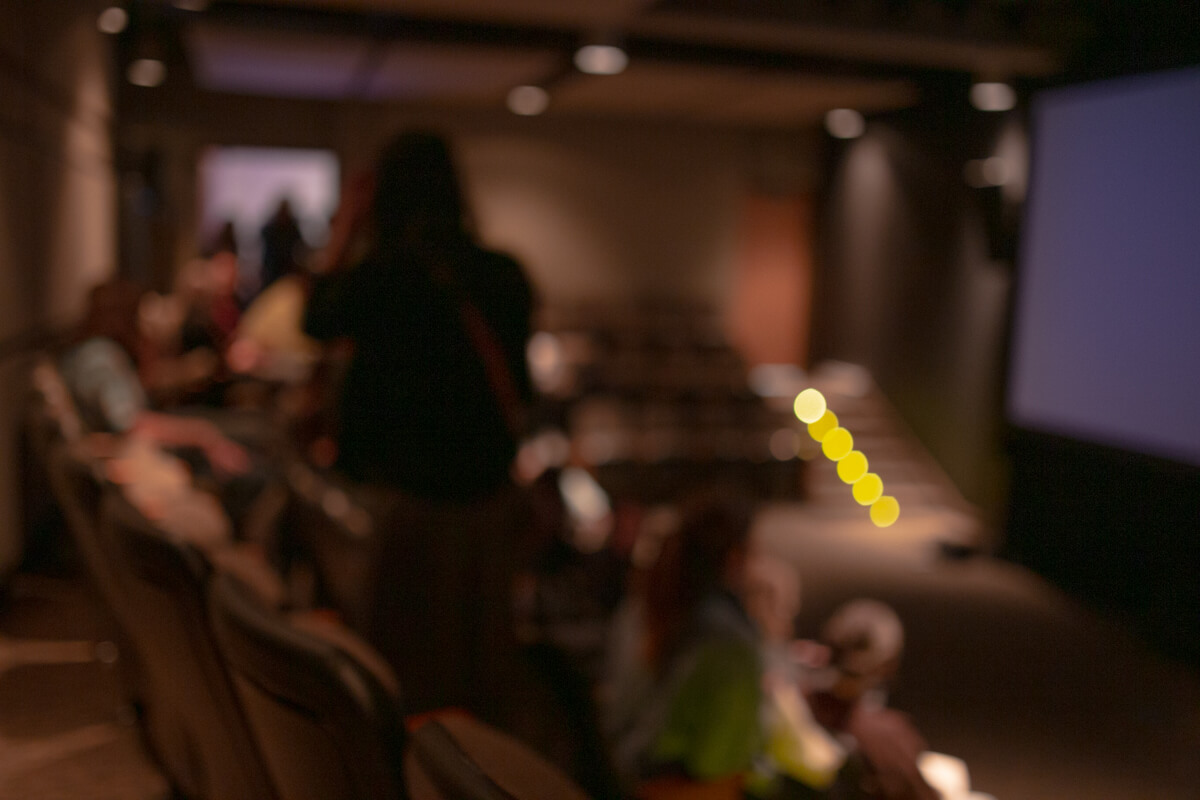 Cinema on the move
Cinéma Public is a movie theatre project launched by Roxanne Sayegh and Aude Renaud-Lorrain in April 2021. Now based in the screening room at Casa d'Italia in Villeray, Cinéma Public occasionally uses other popular venues, including the courtyard at Livart, for summer outdoor screenings. Cinéma Public's big-screen films are complemented by online offerings in the form of a rental platform available to viewers everywhere in Canada.
Cinéma Public seeks to celebrate films of every kind for Montreal audiences. Our program consists of local and international films, landmark works and little-known gems, short films and family movies, as well as a variety of special events. We place particular emphasis on improving the big-screen experience through discussions with guest artists whenever possible.
Cinéma Public's team is committed to the year-round creation of spaces where works, artists and audiences can come together. By creating original content and developing outreach activities, we are constantly striving to expand and rejuvenate as a neighbourhood cinema.
Because cinema is a celebration of life and people still love going to the movies, Cinéma Public is committed to building on that strong, dynamic relationship by opening a new theatre in Montreal soon.
Land acknowledgment
We wish to acknowledge that the land on which our events take place is traditional and unceded Indigenous territory. The Kanien'kehá:ka (Mohawk) are recognized as the guardians of the lands and waters of Tiohtià:ke (Montreal), which has long served as a living space and a site of meeting and exchange among nations.
Beyond words, we recognize that it is essential to provide active support for Indigenous cultures and voices in the struggle against the negative consequences of colonialism.
---
Our team
Aude Renaud-Lorrain
Director
Guillaume Potvin
Programming and technical coordinator
Charlotte Lehoux
Partnerships manager
Antony Boudreau-Savoie
Audience Development manager
---
Cinéma Public thanks the members of its board of directors for their contributions and expertise: Nadine Medawar (chair), Luc Déry (vice-chair), Robert Yalden (secretary), Marc Girard (treasurer), Tao Fei, Colette Loumède and Benjamin Rankin.
Our programming advisory committee is made up of Charlotte Selb, Miryam Charles, Ariel Esteban Cayer and Nicolas Renaud.
Cinéma Public thanks its institutional partners: the Fonds d'initiative et de rayonnement de la métropole, the Ministère de la Culture et des Communications du Québec, Telefilm Canada, the Canada Council for the Arts, the Government of Canada, the SODEC, the Conseil des arts de Montréal, the Carrefour Jeunesse Emploi, and the Caisses Desjardins.