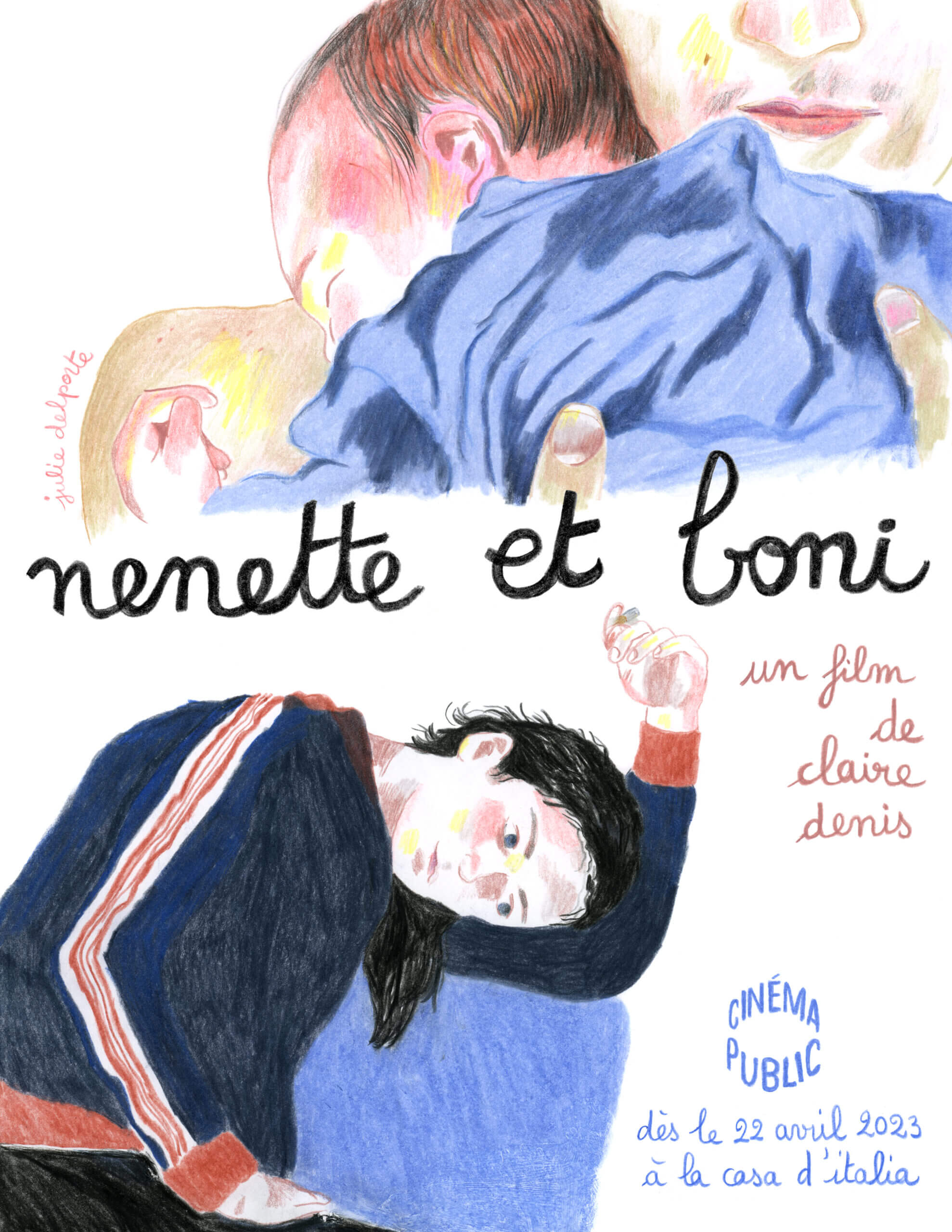 International cinema
---
Nenette et Boni
As part of our collaboration with artist Julie Delporte, who put together a program of four films, all directed by women, and designed a poster for each one.
The April 22nd screening will be followed by a discussion between Julie Delporte and animation filmmaker Rachel Samson.
Working as a pizza maker, Boni has been living alone in the family apartment since the death of his mother. He hates his father, who has rebuilt his life elsewhere and takes care of his sister, of whom Boni has no news. The young man leads a routine existence between working, obsessively watching the generous forms of his baker neighbor, and participating in the insignificant activities of his group of friends. One night, his sister appears at his house… A strange, singular and beautiful film, in which a brother and sister reunite and learn to become adults, together.

FST - French subtitles
EST - English subtitles