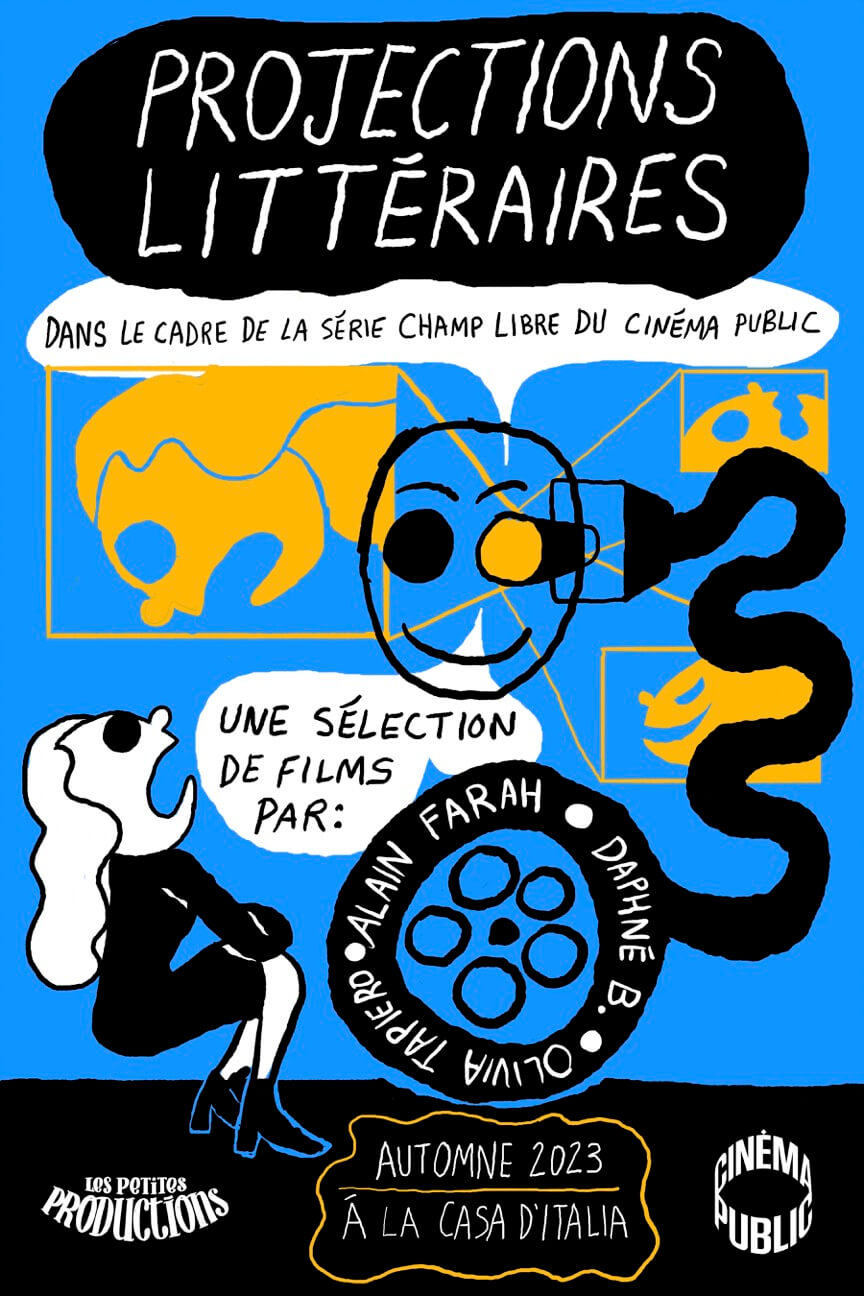 Champ libre: Olivia Tapiero
---
Les mains négatives + The Wild Blue Yonder
Cinéma Public and Les petites productions have teamed up to present three film evenings hosted by Montreal writers.
Olivia Tapiero (Rien du tout, Les murs) has chosen two films made from scraps of other films, residues used to comment obliquely on the ravages of the West. The screening will be followed by a discussion between the author and filmmaker Samy Benammar.
Les mains négatives
Marguerite Duras | 1978 | France | French with English subtitles | 14′
From the end of the night to dawn. An uninterrupted journey. From the Bastille to the Champs-Élysées, via the Boulevard des Italiens, the Avenue de l'Opéra and the Rue de Rivoli, Marguerite Duras's deep, mysterious voice reveals a depopulated Paris.
The Wild Blue Yonder
Werner Herzog | 2005 | Germany, France, Austria | English with French subtitles | 81′
An alien tells the story of his dying planet, of his and his people's visits to Earth, and of Earth's human-caused demise, as human astronauts attempt to find another planet on which surviving humans can live.

Saturday, Sep 30
20:30

- EST, FST

With Olivia Tapiero in attendance

---
FST - French subtitles
EST - English subtitles