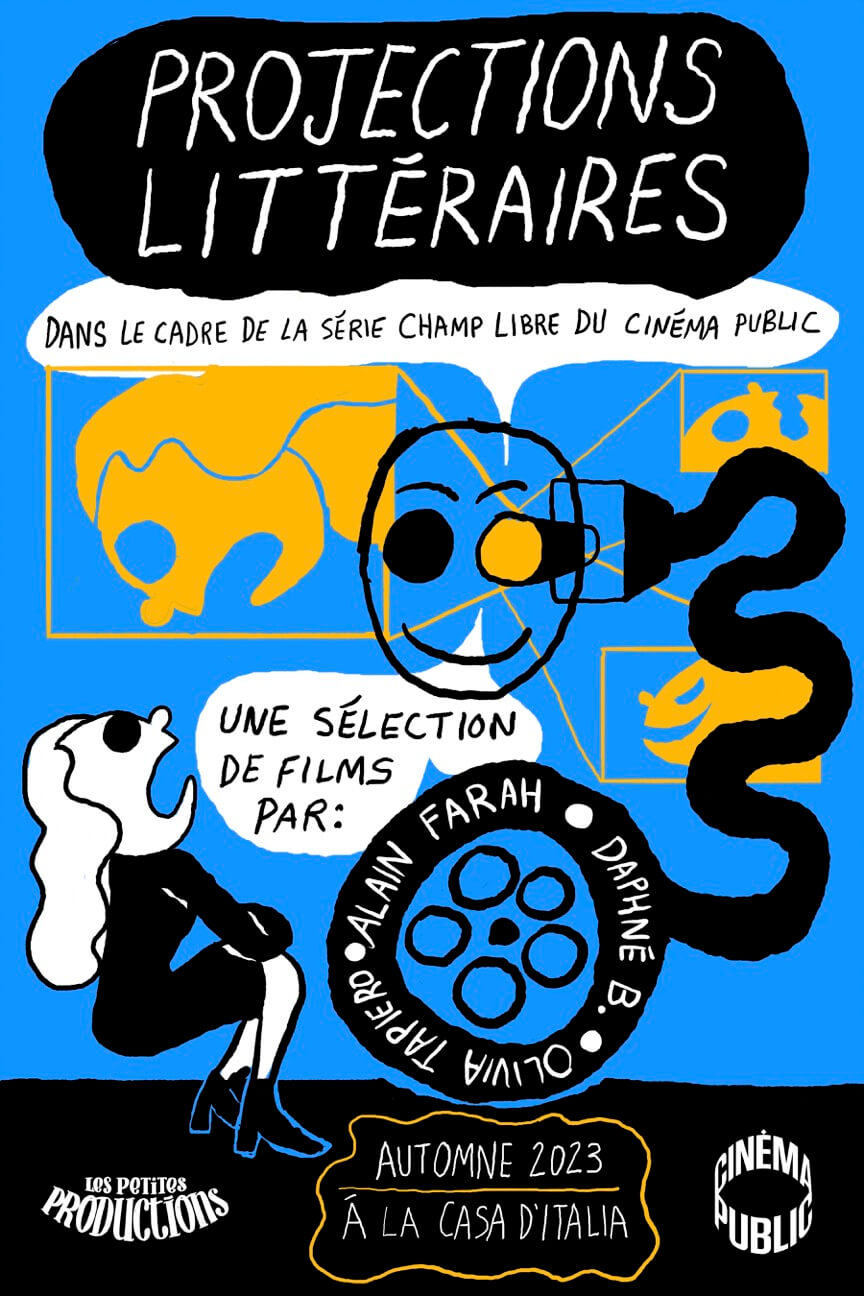 Champ libre: Daphné B.
---
The films of Sylvie Laliberté
Cinéma Public and Les petites productions have teamed up to present three film evenings hosted by Montreal writers. This program, curated by Daphné B, will be followed by a discussion between the author and artist Sylvie Laliberté.
Through Sylvie Laliberté's films, Daphné B. is interested in self-representation, a form of orchestrated "naiveté" and the codes of femininity.
Paris chouchou | 2003, 14 min
L'artiste surprise | 2010, 5 min
Récits plastiques | 2016, 6 min
Il n'est pas innocent que le bonheur soit heureux | 2003, 13 min
Le soleil brille pour tout le monde mais les hommes préfèrent les blondes | 2008, 7 min
Mes amis les poissons | 1998, 11 min
Papillon cerise | 1997, 8 min
Friday, Dec 1
20:00

With Daphné B. and Sylvie Laliberté in attendance

---
FST - French subtitles
EST - English subtitles