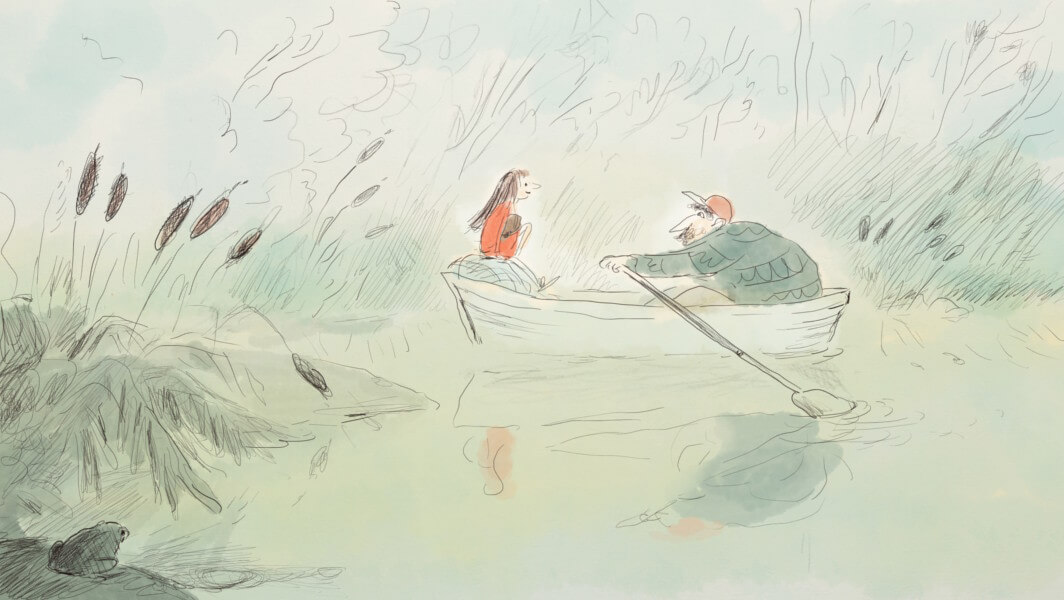 Youth program
---
Drôles d'oiseaux + Les astres immobiles
This fall, for all screenings in the Petits cinéphiles series, take advantage of a $2 discount per admission with the promotional code JEUNESSE.
For little cinephiles aged 6 and up!
Two stories: that of Ellie, a young birdwatching enthusiast who finds herself on an island full of birds, and that of Chenghua, who has too much on her shoulders and dreams of the wonders of Space.
Drôles d'oiseaux, Charlie Belin
2021 | French | 34′
Ellie, ten and a half years old, enters the sixth grade in Saumur. Shy and passionate about nature, she spends her time immersed in books, especially ornithology. She intrigues Anna, the school librarian, a mysterious woman with whom she develops a relationship full of mischief. The day Ellie has to return a book to her, the library door is closed. Ellie decides to take the book directly to Anna's house, who lives on an island in the Loire River, a few miles from the school. An island full of birds…

Les Astres Immobiles, Noémie Gruner, Séléna Picque
2020 | French | 26′
Chenghua is 9 years old and has to prepare a presentation on space with her best friend. She can't find the time to do it because her parents are always asking her to translate for them. Her parents do not speak French and are dependent on their child, they do not realize that they are putting too much weight on her shoulders. Chenghua could not take it anymore and tried to emancipate herself from her family. Her desire for space and her natural enthusiasm will help her to take the step.
FST - French subtitles
EST - English subtitles