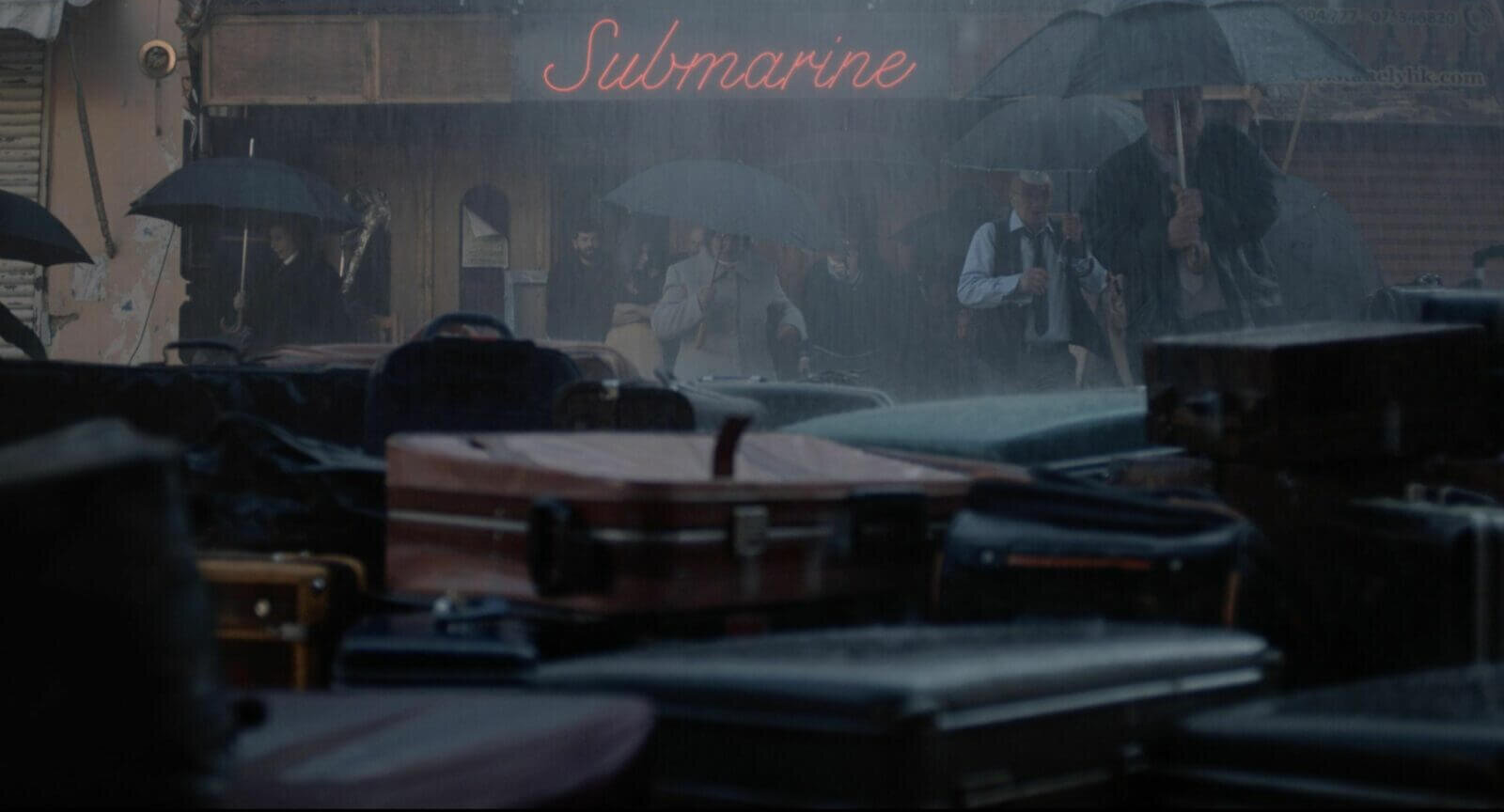 Événement
---
Are you not coming ?
FIFA continues its collaboration with artist Joyce Joumaa through two programs of short films that will be presented on November 3 at the Cinéma Public: Are you not coming? (6 pm) and Warm Regards (8 pm). In partnership with MOMENTA Biennale de l'image and Cinéma Public, this initiative is supported by the Conseil des arts de Montréal.
​"This program imagines a future where things ran out of their course and where nature is the only recipient of what we have left to say. Each of these films try to discuss a facet of a so-called toxic relationship while using sci-fi as a tool to critically represent and imagine the characteristics of an anthropocentric world we are deemed to endure.
Gradually disappearing as the planet becomes inhabitable, the people in Submarine are ready to migrate due to the garbage crisis that emerged in Lebanon. In Sadovnik, An a.i. programmed to monitor an underground base on an inhospitable moon awakes from a forced shutdown, only to discover that all the colony's human inhabitants have disappeared.
Finally, Sahar in ATÉR is the only remaining human who tries to decode an alarming letter sent from outer space. The title Are you not coming? works as a window of hope which draws inspiration from the three protagonists who decide to stay as an active form of resistance."
Submarine – Mounia Akl. Lebanon. 2016. 20 min. Arabic. English subtitles.
Sadovnik – Primordial Dismemberment. Canada. 2021. 30min. English subtitles.
ATER – Marie Fages. France. 2021. 21 min. French, Creole. English subtitles.
FST - French subtitles
EST - English subtitles