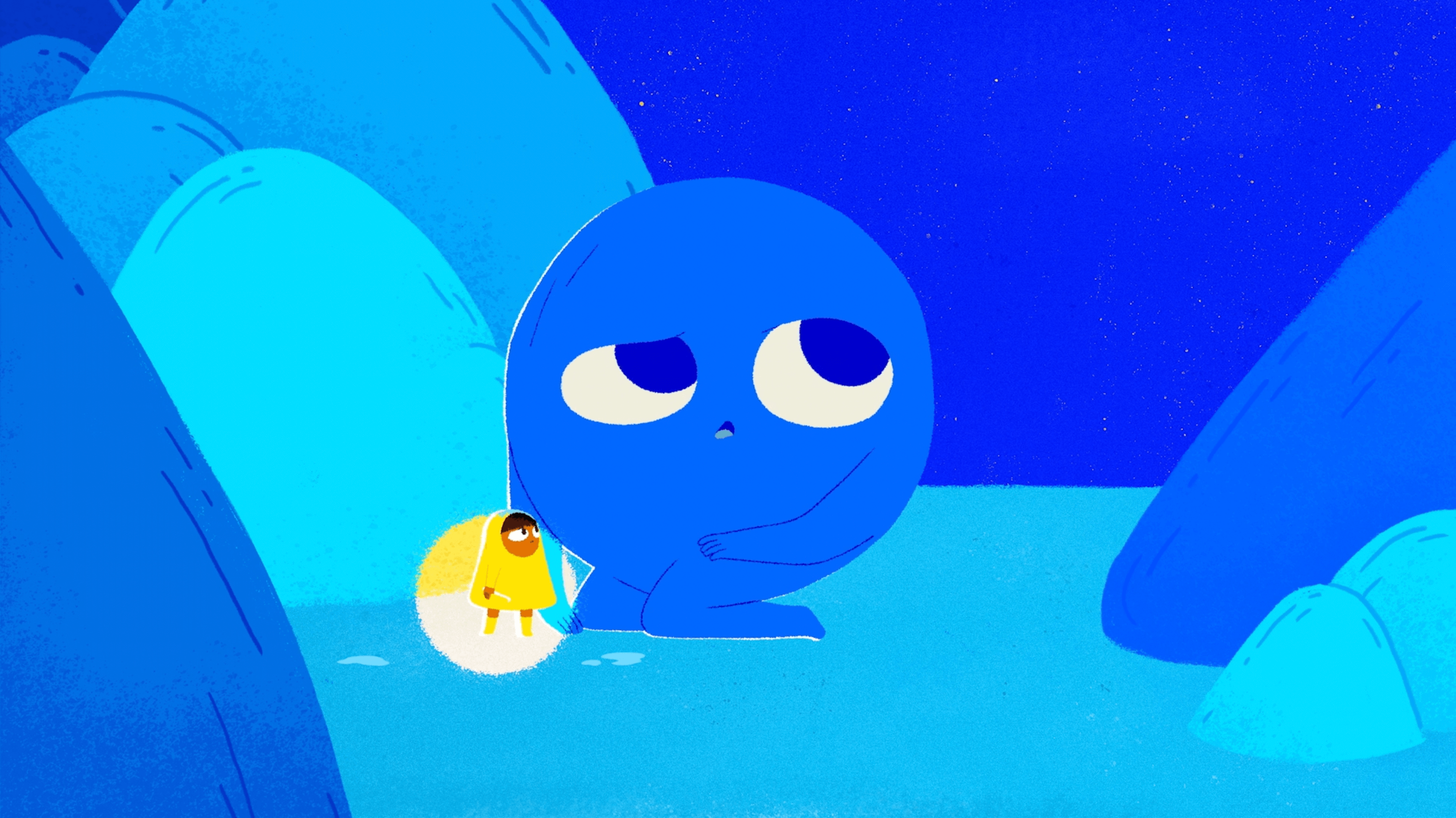 Ages 3 and up
---
Regard à distance : P'tites vues
Cinéma Public is pleased to renew its collaboration with REGARD, Saguenay's international short film festival. We present a selection of children's short films from the 27th edition of the festival, for a screening that will captivate the whole family!
Naissance des oasis
Marion Jamault | 2022 | France | 9′ 17
A cold-blooded snake and a warm-blooded camel make friends.
Katze (Le chat)
Julia Ocker | 2022 | Germany | 3′ 37
The cat has a particularly delicious recipe: mouse soup!
Luce et le rocher
Britt Raes | 2022 | France, Belgium, Netherlands | 13′
One day, out of nowhere, a huge boulder appears in the middle of the quiet village where Luce lives. The villagers can't even open the door to their house… Luce is furious: go away, Rock, you've got no business here! And what are you doing here anyway?
Boom
Gabriel Augerai, Charles di Cicco, Romain Augier, Laurie Pereira de Figueiredo, Yannick Jacquin | 2022 | France | 5′ 36
A pair of clumsy birds do their best to protect their eggs from a volcanic eruption.
Qualcuno Ha Detto Mostro ? (Vous avez dit monstre ?)
Francesco Forti | 2021 | Italie | 3′ 40
Some birds say that the woods at night are not a safe place for chicks: it's because a monster is on the prowl!
Paperi (Le papier)
Katariina Haukka | 2022 | Finland | 4′ 47
Artist Marja tracks down a sheet of paper that is trying to escape her. At the same time, she manages to turn her room upside down. A show bursting with color!
Cat and Moth (Chat et papillon de nuit)
India Barnardo | 2021 | Canada, Angleterre | 7′ 20
An adorable white cat wants nothing more than to find the coziest place in the universe, but she doesn't yet know that someone else covets the spot the spot too.
FST - French subtitles
EST - English subtitles