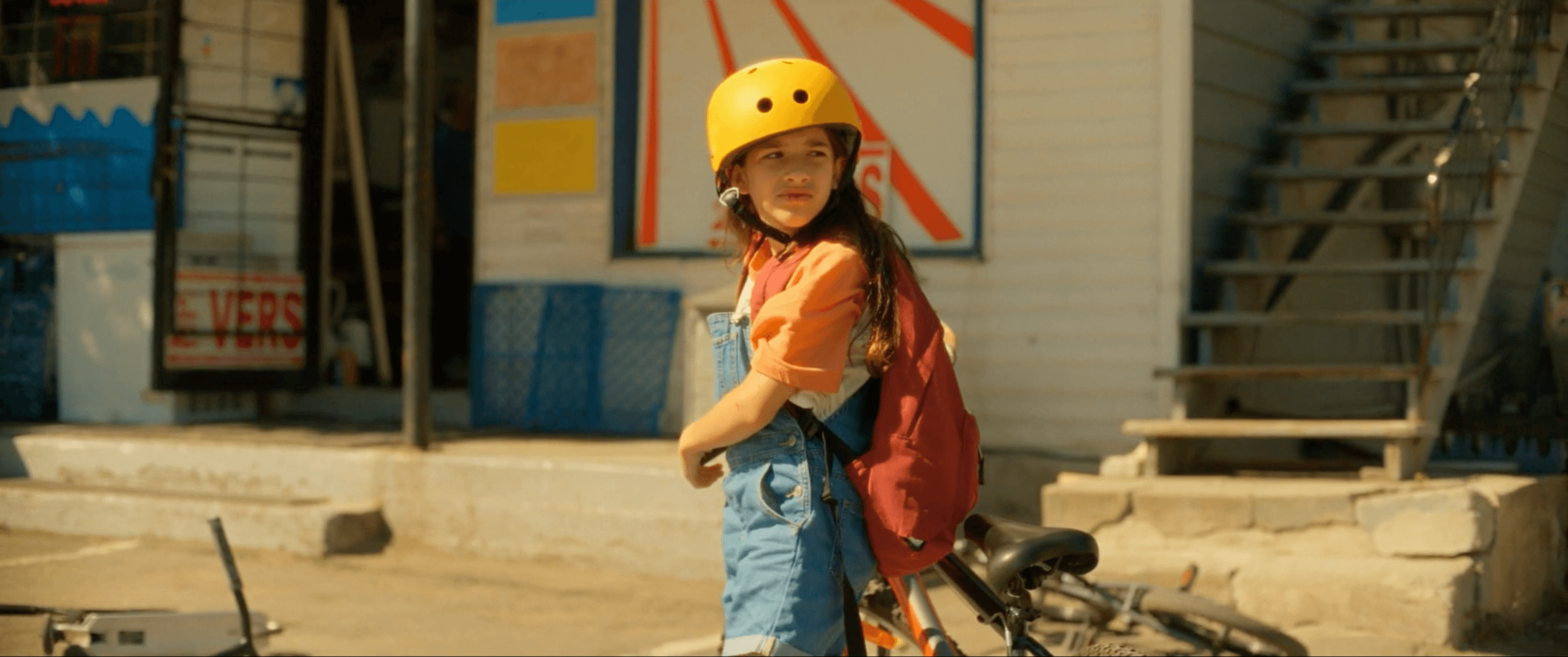 Ages 8 and up
---
Regard à distance : Grandes vues
Cinéma Public is pleased to renew its collaboration with REGARD, Saguenay's international short film festival. We present a selection of children's short films from the 27th edition of the festival, for a screening that will captivate the whole family!
À mort le bikini !
Justine Gauthier | 2023 | Québec (Canada) | 16'36
Lili, 10, rebels when her parents force her to wear a bikini top, even though she has always bathed topless.
Canary
Pierre-Hughes Dallaire, Benoit Therriault | 2022 | Québec (Canada) | 12'05
A young boy works in an underground coal mine with adults, caring for the canary that detects the deadly methane.
Jeunes Moteurs
Séléna Harvey-Laforge | 2022 | Québec (Canada) | 5'46
Documentary-portrait about William, a 12-year-old with a passion for mechanics. He takes us into his world and shares his latest creation with us.
Paperi (Le papier)
Katariina Haukka | 2022 | Finland | 4′ 47
Artist Marja tracks down a sheet of paper that is trying to escape her. At the same time, she manages to turn her room upside down. A show bursting with color!
IF
Didier Charette | 2022 | Québec (Canada) | 12'45
When Ryan and Jo, his imaginary friend, embark on their ultimate mission together, Ryan must confront his greatest fear.
Cat and Moth (Chat et papillon de nuit)
India Barnardo | 2021 | Canada, England | 7′ 20
An adorable white cat wants nothing more than to find the coziest place in the universe, but she doesn't yet know that someone else covets the spot too.
Janwaar
Danny Schmidt | 2022 | United States | 10′
Janwaar celebrates a turbulent group of young people whose lives are transformed when a skatepark is built in their small village in India. Raw talent, creativity and pure youth find a home on four wheels, and succeed in breaking down generations of caste and gender barriers.
Ages 8 and up
FST - French subtitles
EST - English subtitles