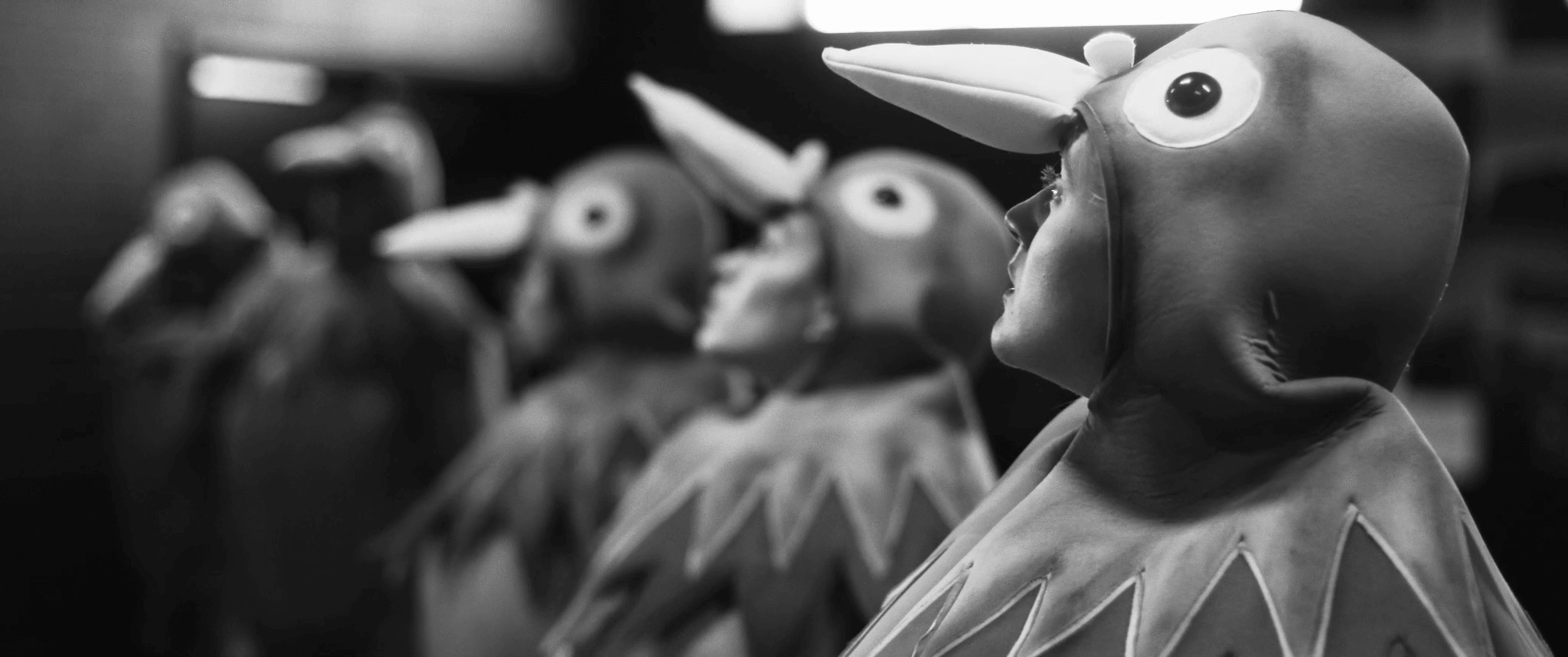 Homegrown cinema
---
Projet Pigeons
When tragedy strikes the graduating class of a drama school, the aspiring actors find themselves forced to reevaluate their relationship to art, to acting, to the sacred. What begins as an exercise in acting class becomes an intimate and profound film in which the protagonists examine their own ambitions and the underlying layers of fiction that make up their lives.
The screening of Projet Pigeons (85′) will be preceded by the short film Mirabel (15′): To be born, to grow up, to be confronted with the world in all its absurdity. Trying to find one's place, to survive and to make sense of it. The creative company moins trente huit, founded by actors from Projet Pigeons, presents Mirabel, a performative video project created in 30 days especially for the occasion.
Warning: the language and scenes contained in this film may offend the sensibilities of some people.
Official competition – Feature films – 40th edition of the Festival international du film sur l'art.
Presented in collaboration with
FST - French subtitles
EST - English subtitles