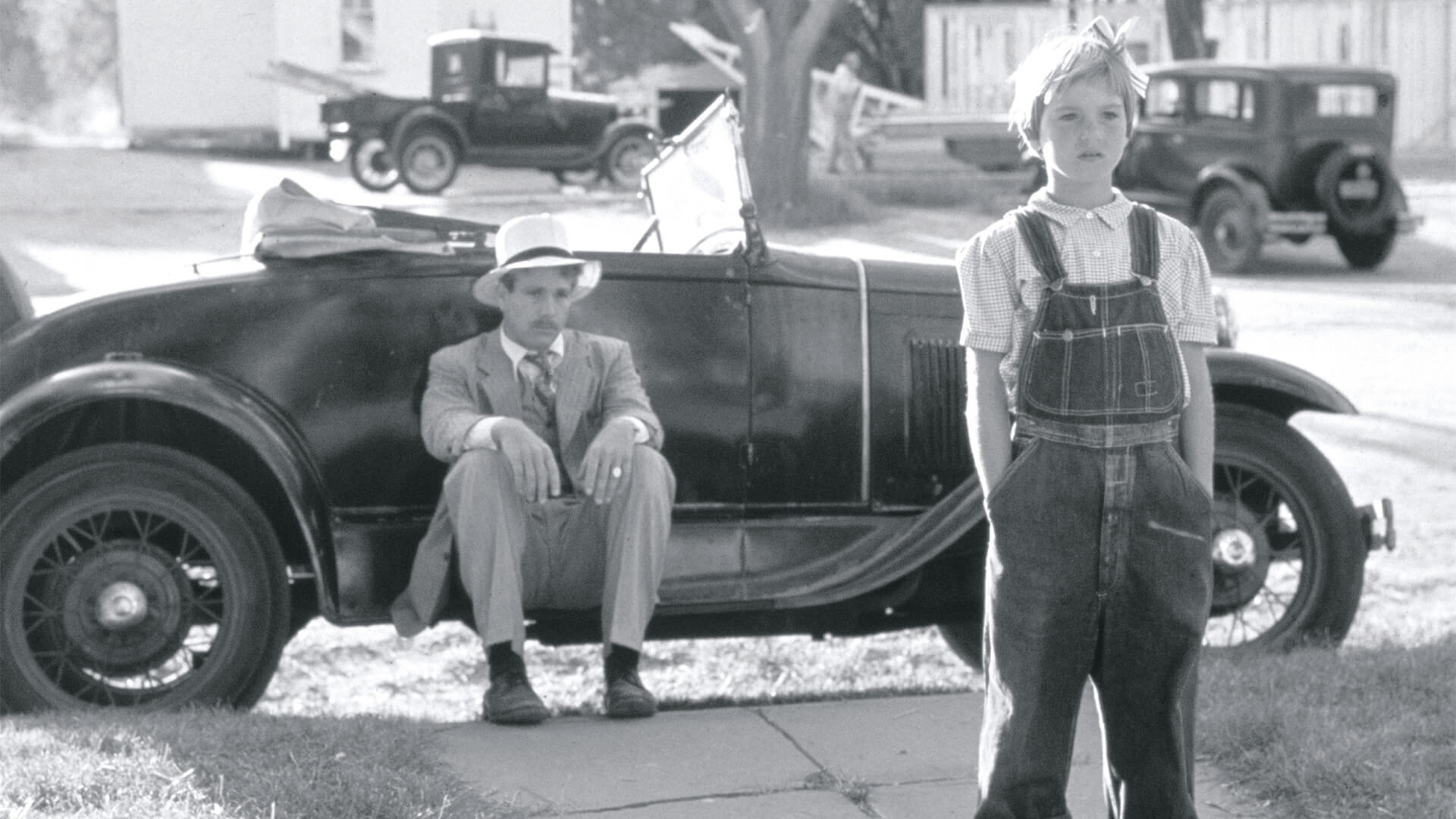 International cinema
---
Paper Moon
Continuing a run of Seventies smash-hits for director Peter Bogdanovich after the enormous success of his The Last Picture Show and What's Up, Doc?, Paper Moon saw the filmmaker sustaining his collaboration with actor Ryan O'Neal, and introduced the world to the precocious talent of the future Barry Lyndon star's daughter Tatum, then 10, who for her performance was the youngest-ever actress to be awarded an Academy Award for Best Supporting Actress.
After meeting a newly orphaned girl named Addie Loggins (Tatum O'Neal), con man Moses Pray (Ryan O'Neal), who may or may not be Addie's father, is enlisted to deliver Addie to her aunt in Missouri. Shortly after however, the two realise that together they make an efficient scam-artist duo. Adventure ensues as the pair blaze through the American Midwest, stealing, swindling, and selling the moon…
With its stunning black-and-white cinematography shot by the great László Kovács and its superb evocation of Depression-era locales, Paper Moon endures as one of the key American comedies of the 1970s.

FST - French subtitles
EST - English subtitles