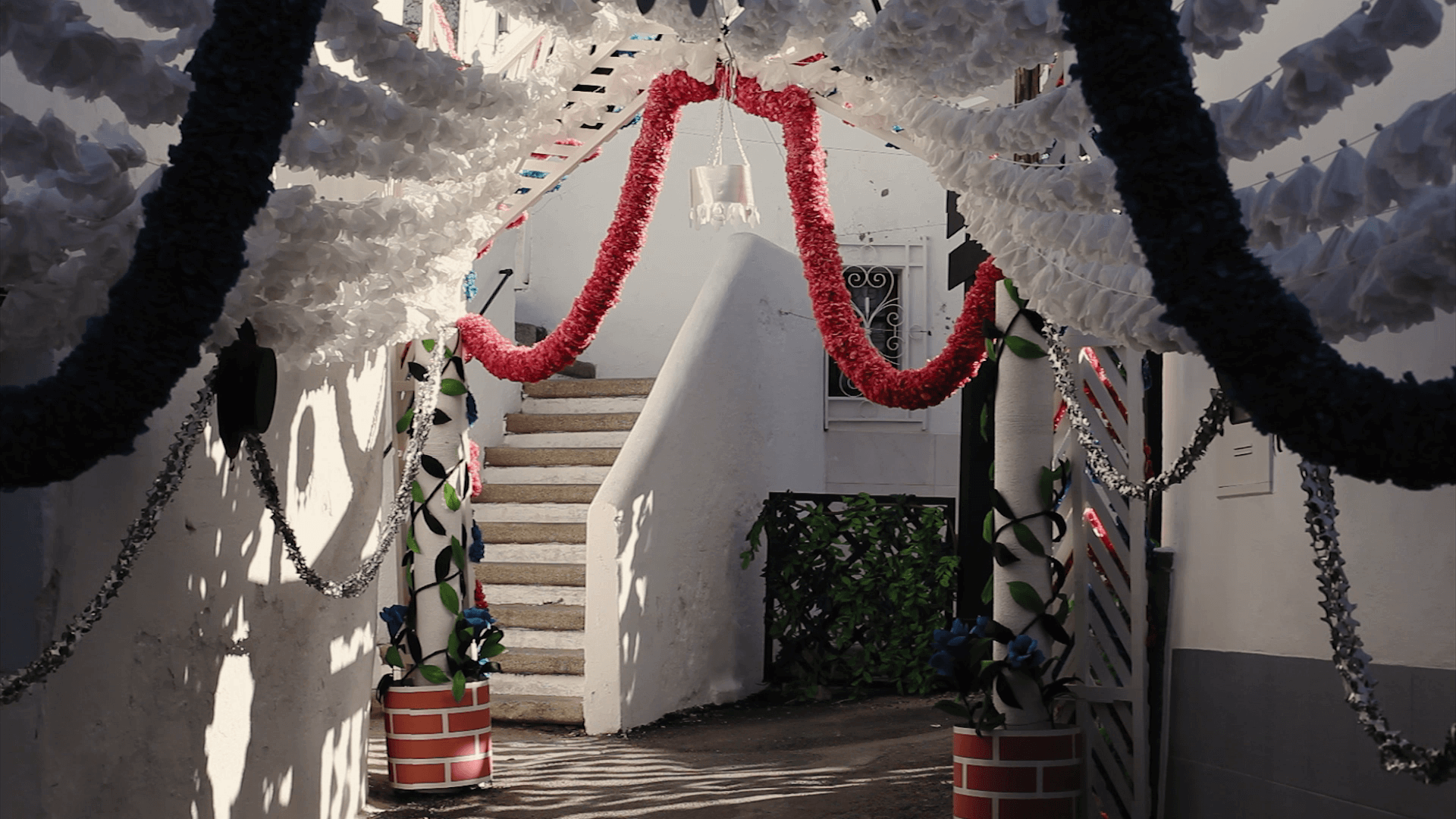 International cinema
---
Os Olhos do meu Amor
Patience, skill and ephemerality echo the precariousness of rural life as every four years a bountiful paper flower garden is created in the arid landscape of Portugal's Alentejo interior. This strange mirage is made possible by the people of Campo Maior who gather for months to transform their village into the image of their dreams.
Since December 2021, The flower festival is recognized by UNESCO as an intangible cultural heritage of humanity.
Presented in collaboration with Vidéographe.
FST - French subtitles
EST - English subtitles