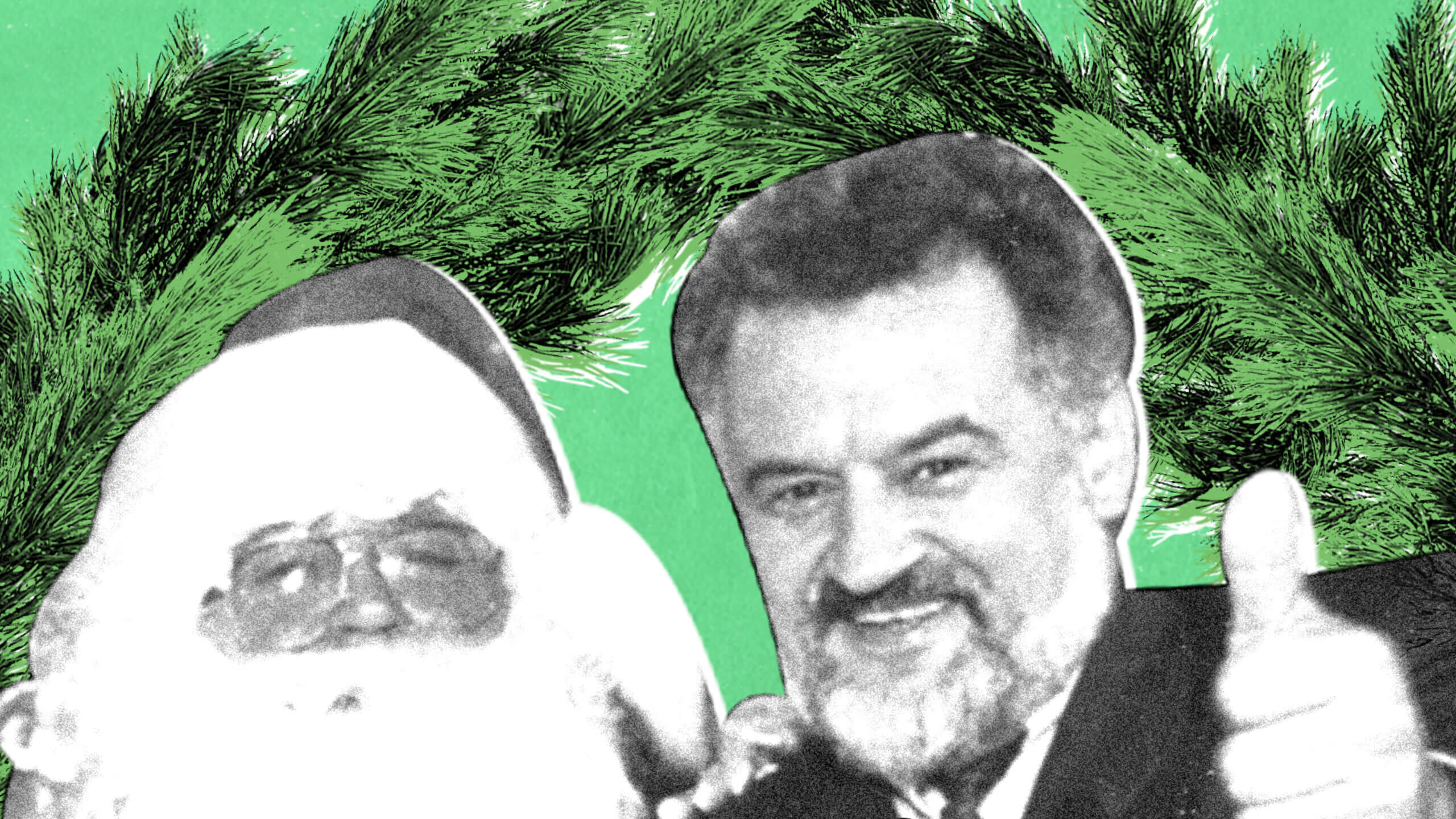 Event: Noël chez Isidore
Cinéma Public gives carte blanche to the team behind Noël chez Isidore, a podcast for emotional Christmas addicts, those curious about cultural and social discoveries, and holiday haters. Hosted by Simon Chénier, Etienne Forest and Sophie Croteau, three red and green enthusiasts, they share with you their best films, albums, miscellaneous facts, souvenirs and other Christmas-related products. On the program: podcast recording and viewing of Christmas films!
Un père Noël d'occasion (Pierre Vallée, 1981, 31′). With a touch of whimsy and a lot of ingenuity, Un père Noël d'occasion presents the beginnings of a simple love story. A department store employee, Pierre-Paul becomes a Santa Claus to welcome children during the holiday season. This new job will mark the beginning of a charming adventure…
The Days Before Christmas (Georges Dufaux, Terence Macartney-Filgate, Stanley Jackson, Wolf Koenig, 1958, 29′). This short documentary depicts Christmas time in Montreal. The milling crowds, department store Santas, Brink's messengers, kindergarten angels and boisterous nightclubs all combine to make a vivid portrait of the holidays.
FST - French subtitles
EST - English subtitles