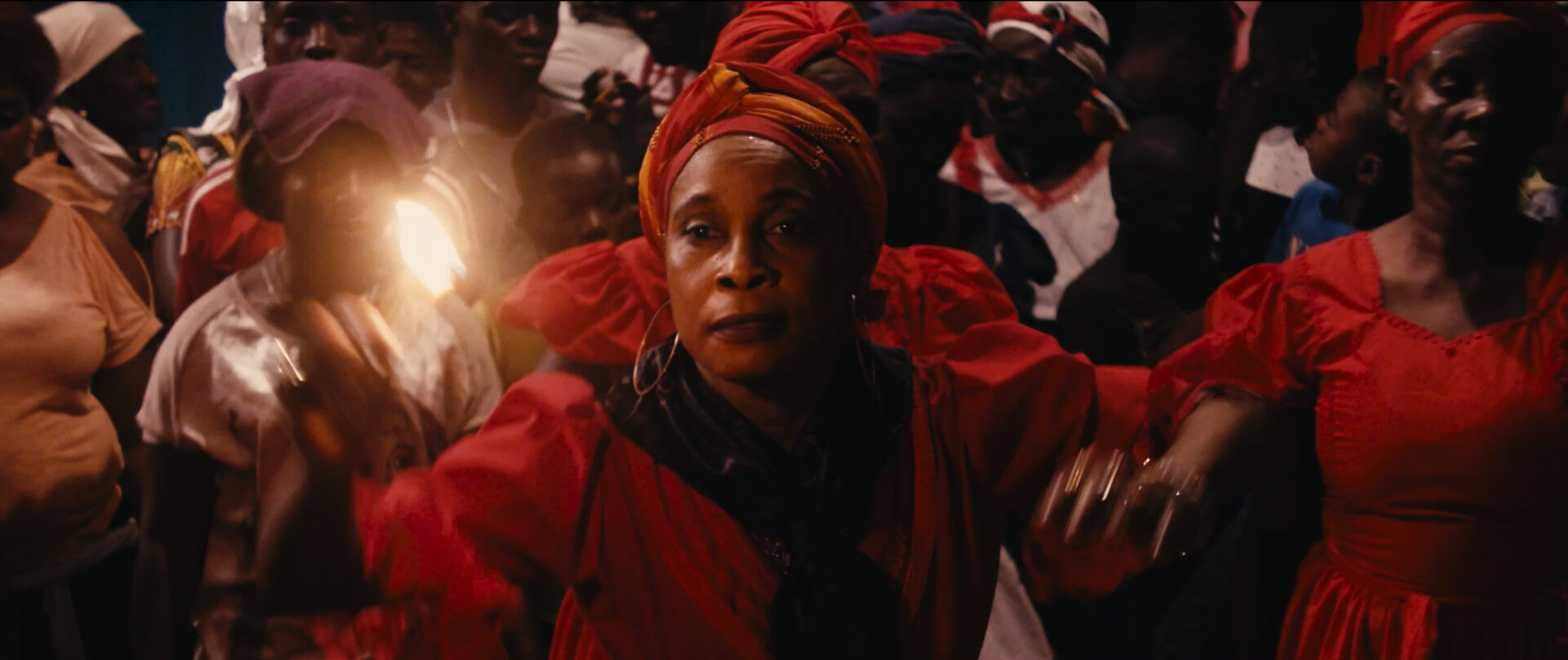 International cinema
---
Merak + Brave
Double bill as part of FIFEQ
MERAK — Dzhovani Gospodinov, 2020, in Bulgaria. In step with the centuries-old Slavic pagan tradition – Kukeri – Vladi and his men transform into giant, fantastical beasts harvested from animal hairs. Their elaborate costumes are intended to scare away evil spirits for the upcoming year. With a haunting beauty, the film documents methodical practice in service to a world of the ethereal.
BRAVE — Wilmarc Val, 2021, in Haïti. When a Haitian voodoo priestess – called a Mambo – dies, it is up to her children to celebrate the deity she served. The time has come for the director's mother, who is the daughter of the deceased priestess, to return to her native land to conduct the ritual in honor of her late mother. A portrait of uprootings, maternal bonds, and of the duality between influences and traditions.
Free screening, subject to availability. First come, first served! We advise you to arrive early.
FST - French subtitles
EST - English subtitles