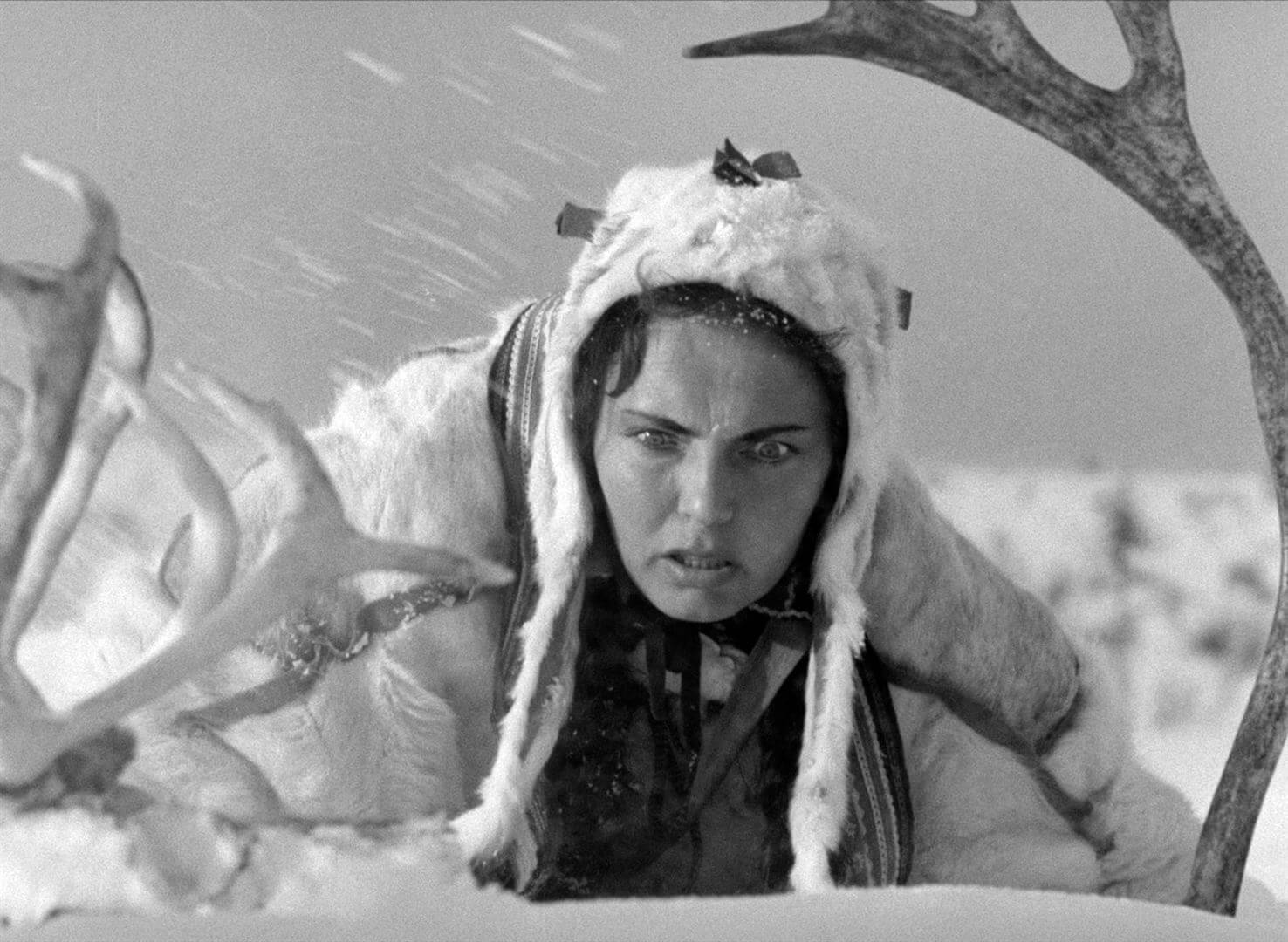 International cinema
---
Le renne blanc
Screening of a rare 16mm print with French subtitles in the agora of the Casa d'Italia.
Shot in the Arctic Circle's snowy expanses, Erik Blomberg's The White Reindeer is a marvel of film fantasy from Finland made in 1952. Pirita, played by the director's wife, Mirjami Kuosmanen, is a bewitched young woman wed to an often-absent reindeer herder. Longing for affection, she carries out a sacrifice to empower a local shaman's love potion and becomes cursed, transforming into a white reindeer by night and drinking the blood of local hunters. The White Reindeer blends documentary travelogue with avant-garde experimentation and produces an art house horror film without compare. (Leeds Film)
'A prizewinner at the 1953 Cannes Film Festival, shot for next to nothing on location in Finnish Lapland and filled with local non-actors, this first feature by cinematographer and battlefield cameraman Erik Blomberg is a quasi-ethnographic exercise in magic neorealism. White Reindeer's singing introduction, reindeer race meet-cute, pervasive post-dubbing, and folkloric digressions (a whole village simultaneously forging its sacred spears), not to mention its hearty Nordic atmosphere, create an uncannily exotic experience.' Village Voice.
The screening will be preceded by a showing of THE STEADFAST TIN SOLDIER (Ivo Caprino, Norway, 1955, 14′)
Co-presented with
FST - French subtitles
EST - English subtitles