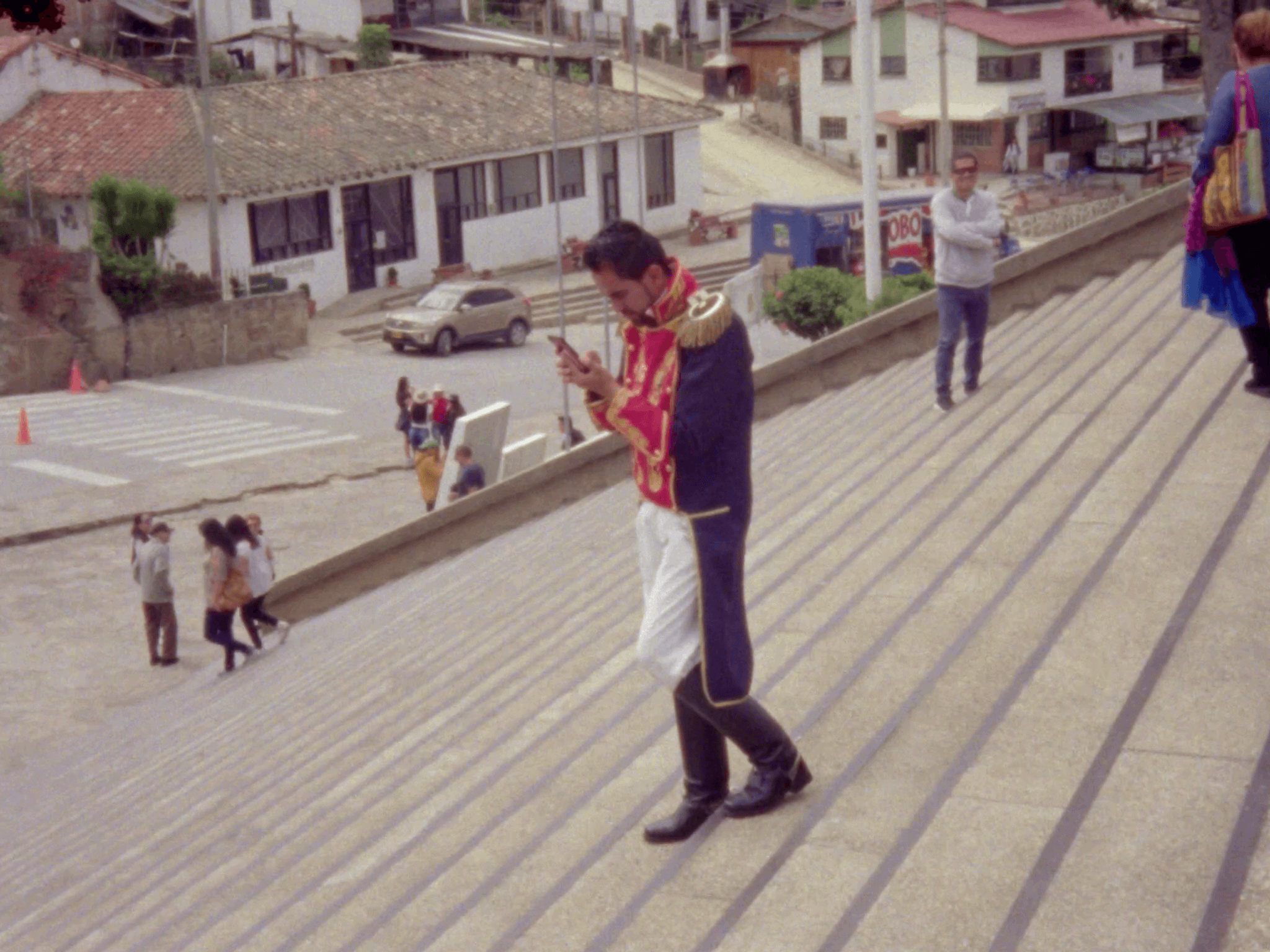 International cinema
---
Bicentenario + Los últimos cristeros
Double bill as part of our series Cinéastes cœur à cœur.
BICENTENARIO (Pablo Álvarez Mesa, 2020, Colombia, 43′). Two Hundred years after Simon Bolivar's liberation campaign in Colombia, Bicentenario retraces Bolivar's journey across the Country, searching for his ghost still present in the contested territory. Creatively intersecting the traditions of landscape film, oral traditions, and political essay, Bicentenario cinematically reveals the collision of history and myth inscribed on the territory of what would become an inevitably failed state – the Great Colombia.
LOS ÚLTIMOS CRISTEROS (Matias Meyer, 2011, Mexico, 89′). This solemnly beautiful feature tracks the migration of a group of devout Christian pilgrims, persecuted under the anti-religious edicts of an early 20th-century Mexican regime and determined to resist, or at least survive, rather than surrender their faith. Their silent tramping through woods and brush, enhanced by exquisite cinematography and sound and indelible imagery, solemnizes their fight as a sacred ritual in itself. Trailer here.
FST - French subtitles
EST - English subtitles